The Levi's® Commuter Trucker Jacket with Jacquard™ by Google has touch and gesture interactivity woven into the sleeve. When paired with your phone1, a simple brush or tap on the sleeve lets you stay connected to your music, navigation and friends without stopping to reach for your pocket.
Commuter X Jacquard
Explore the features and performance of this limited edition jacket.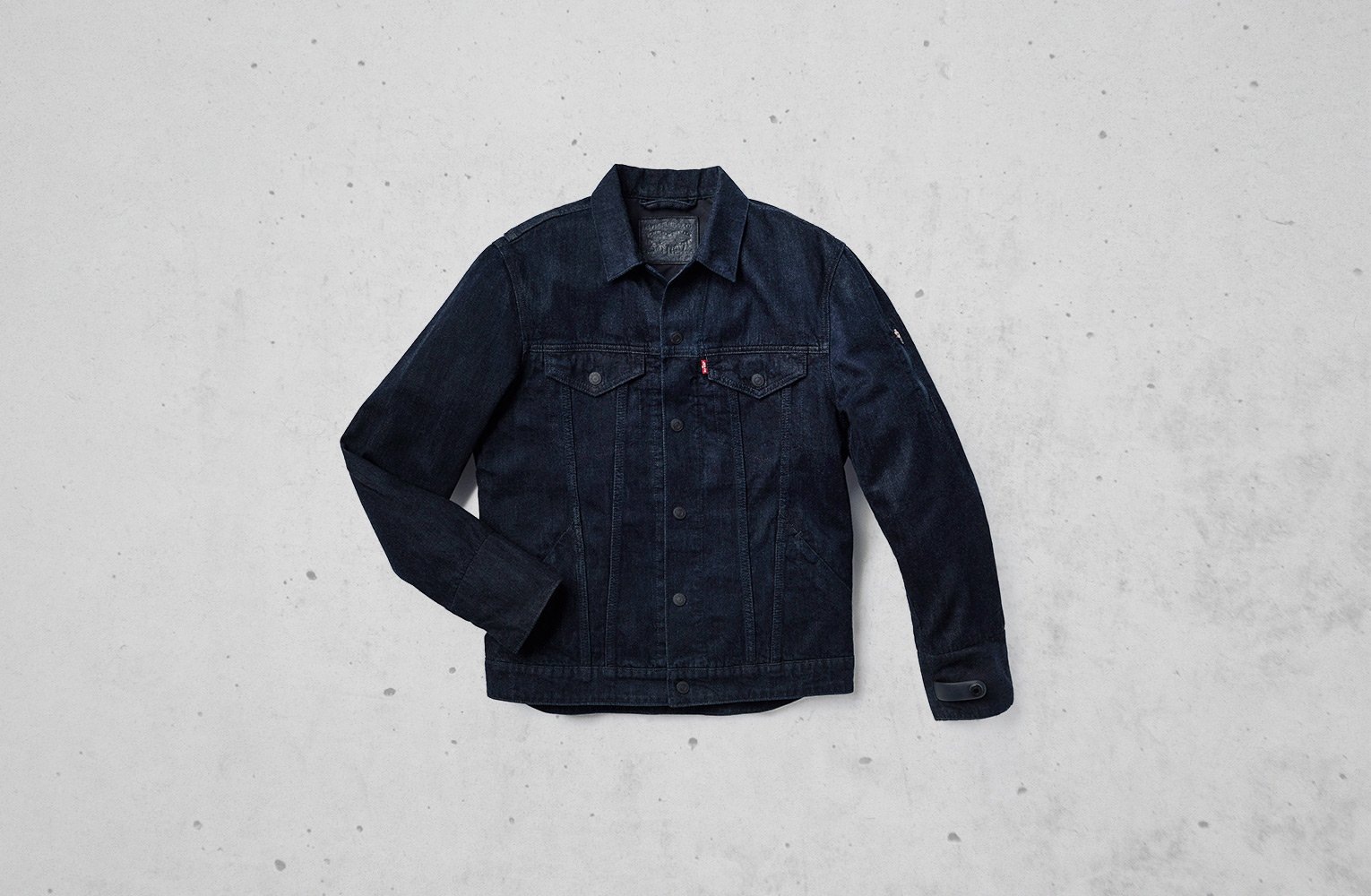 See how the jacket makes the most of your daily commute.
Make it your own
With a quick drag and drop in the Jacquard app, you can customize each gesture with various abilities. You choose if a tap or a brush against the sleeve pauses your music or gives your ETA.
Levis Commuter® / Jacquard™ by Google
We're a company of firsts. Since 1873 we've crafted garments with comfort and durability at their core. From the first pair of riveted blue jeans to our Commuter™ collection that combines strong, stretch fabrics with performance-driven details built for the urban environment — we've been innovating since our very beginning. Now, we've joined forces with Google to make our Trucker Jacket a first of its kind in wearable technology — one that keeps users connected to their digital world without missing a moment in real life.
Find out more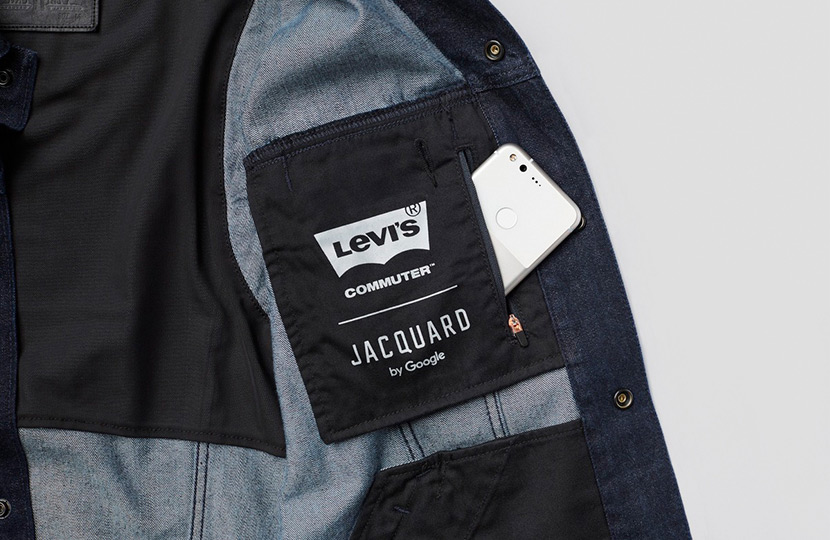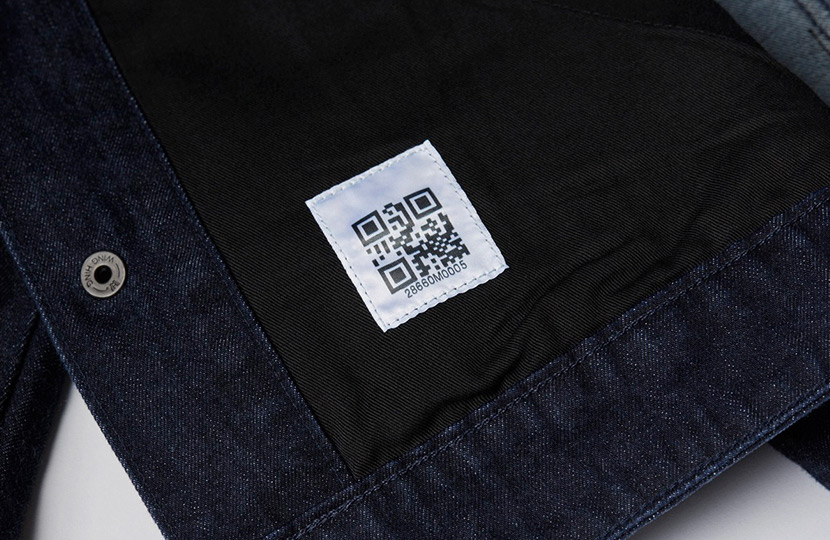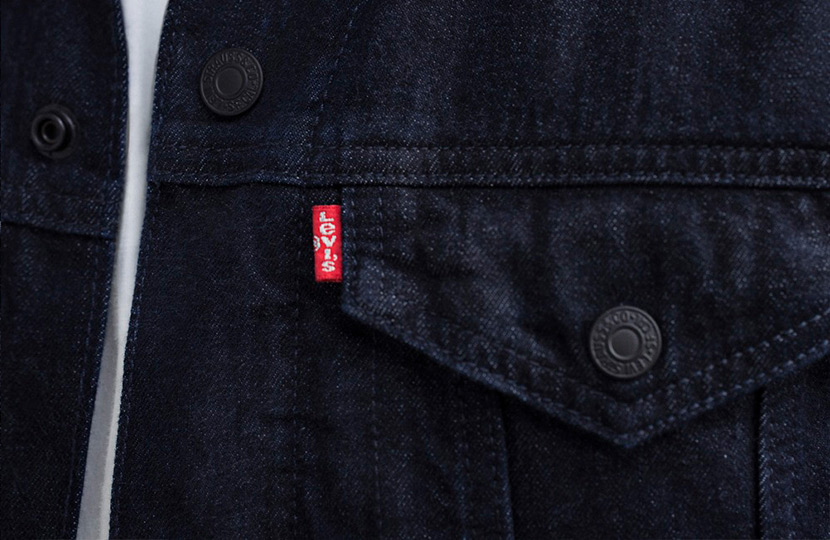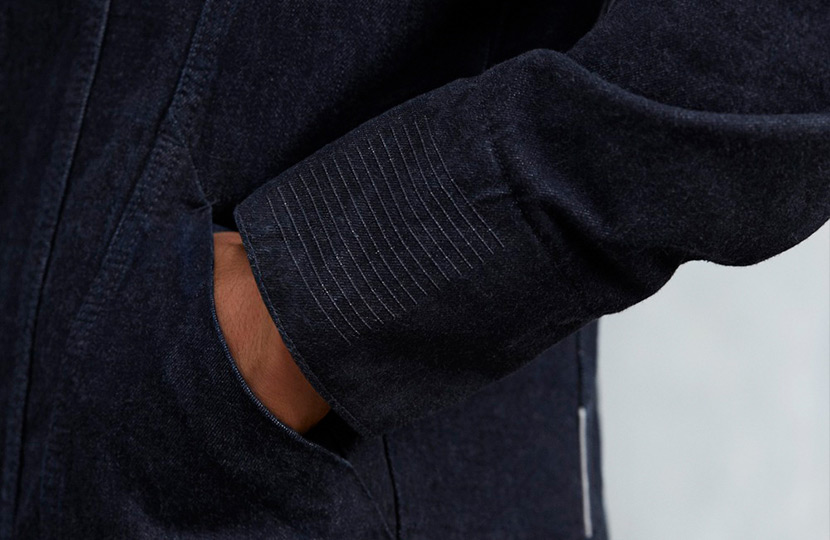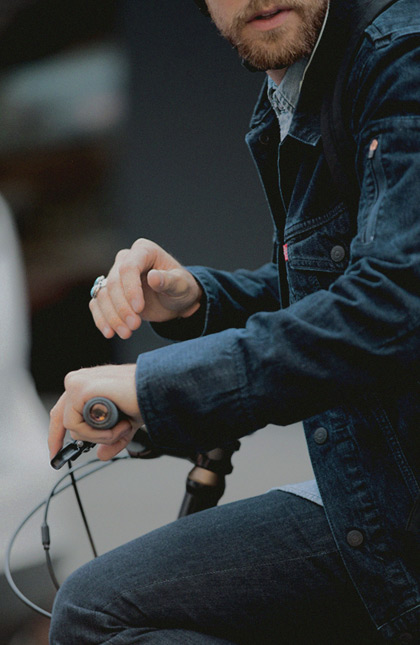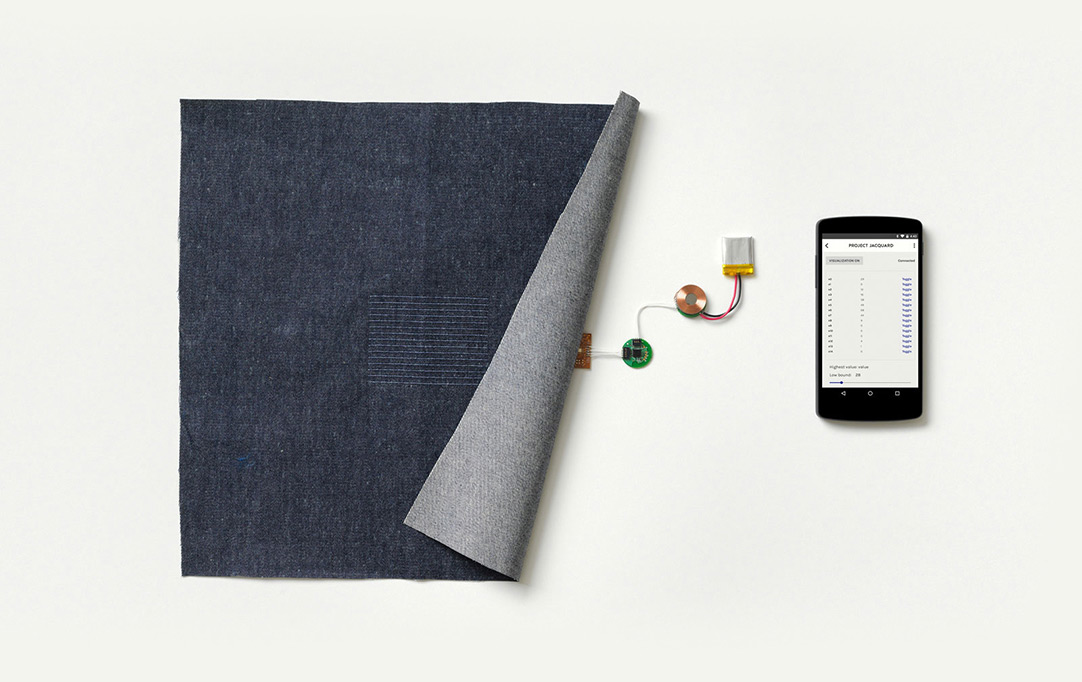 Be one of the first to experience the jacket.
Get yours
jacquard.com/levi/specs. For iOS, you need an iPhone 6 or newer running iOS 10 or newer. Features vary between iOS and Android.
Requires a Google Account. For Android, you need a supported phone running Android 6.0.1 or newer. To check if your Android phone is supported go to
Ride safely. Follow local laws.
Internet connection required. Fees may apply.
g.co/jacquard/music for info.
Functionality may be limited by your music service. Subscriptions and fees may apply. Not compatible with some music services. Go to
Jacket designed to withstand up to 10 washes with the Jacquard snap tag removed; varies by usage and wash conditions.